SPEND.GROW.GIVE

LEARNING BY DOING
There is no substitute for experiential learning. Spend Grow Give puts real-life budgeting and money management tools into the hands of the TILE user. My Spending, My Portfolio and My Giving bring personal finance to life in a real and meaningful way.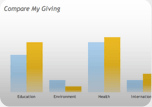 PEOPLE LIKE ME
Spend Grow Give is the only place where young adults can develop their financial lives in a community of people just like them. Our youth-focused approach allows members to feel connected to others while gaining real financial experience in a secure space.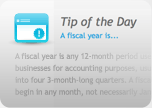 OH! NOW I GET IT
Finance is serious — we treat the next generation of high net worth individuals with the respect they need and deserve. We communicate — we don't preach. We use new media to deliver expert-oriented content in a relevant and dynamic format. Best of all, there's no advertising to get in the way.